Pricing for 2017 Nissan Juke, Rogue, and Frontier
We have been extremely excited about the arrival of many new Nissan vehicles from the 2017 model year (check out our inventory to see if your dream vehicle has made it in yet)! Now is the perfect time to start saving for a new Nissan model so you can start off the new year in style! However, some prices haven't been released yet, and that can make saving up for your perfect vehicle a challenge. Luckily, Nissan has released the pricing for three of its most popular vehicles recently: the 2017 Nissan Juke, the 2017 Nissan Rogue, and the Nissan Frontier!
2017 Nissan Juke, Rogue, Frontier MSRP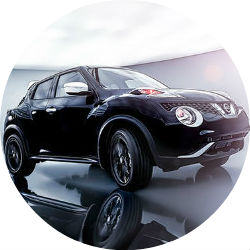 2017 Nissan Juke Harlingen, TX
MSRP: $20,250-$30,020
Soon to be available at our Harlingen, TX dealership!
2017 Nissan Rogue Harlingen, TX
MSRP: $23,820-$31,310
Now available at our Harlingen, TX dealership!
2017 Nissan Frontier Harlingen, TX
MSRP: $18,390-$32,580
Now available at our Harlingen, TX dealership!
***Please note that the prices listed are based on the manufacturer's suggested retail price. Actual price may differ based on chosen trim and optional add-ons.***
¡Hablamos español a nuestro concesionario de autos!
How Can I Save on a New Nissan Model?
When you shop at Charlie Clark Nissan in Harlingen, TX you can score a great deal on your dream Nissan vehicle! We frequently offer specials that may include discounted prices, cash back rewards, or APRs that are as low as zero percent for a specific amount of time! If you are part of the U.S. military, Nissan offers special discounts as a way to show their support and appreciation!
In addition to frequently having specials and discounts, we are able to help you drive away in your dream Nissan by offering financial options through our dealership. All you have to do is apply for credit approval! We are also able to negotiate a trade on your current vehicle so you can save even more!
Contact Us with Any Questions!
If you have any questions about pricing on our Nissan models or current specials, please feel free to contact us or stop by our dealership during business hours!